Took a trip a couple of miles north of Ebbw Vale (Mynydd Llangatwg), into the Brecons, to a spot some 1700+ft asl. Set up the HF 128ft L antenna, with a remote fibreglass pole at the far end. Also strapped my NR7900 to the pole to work some 2m/70cms.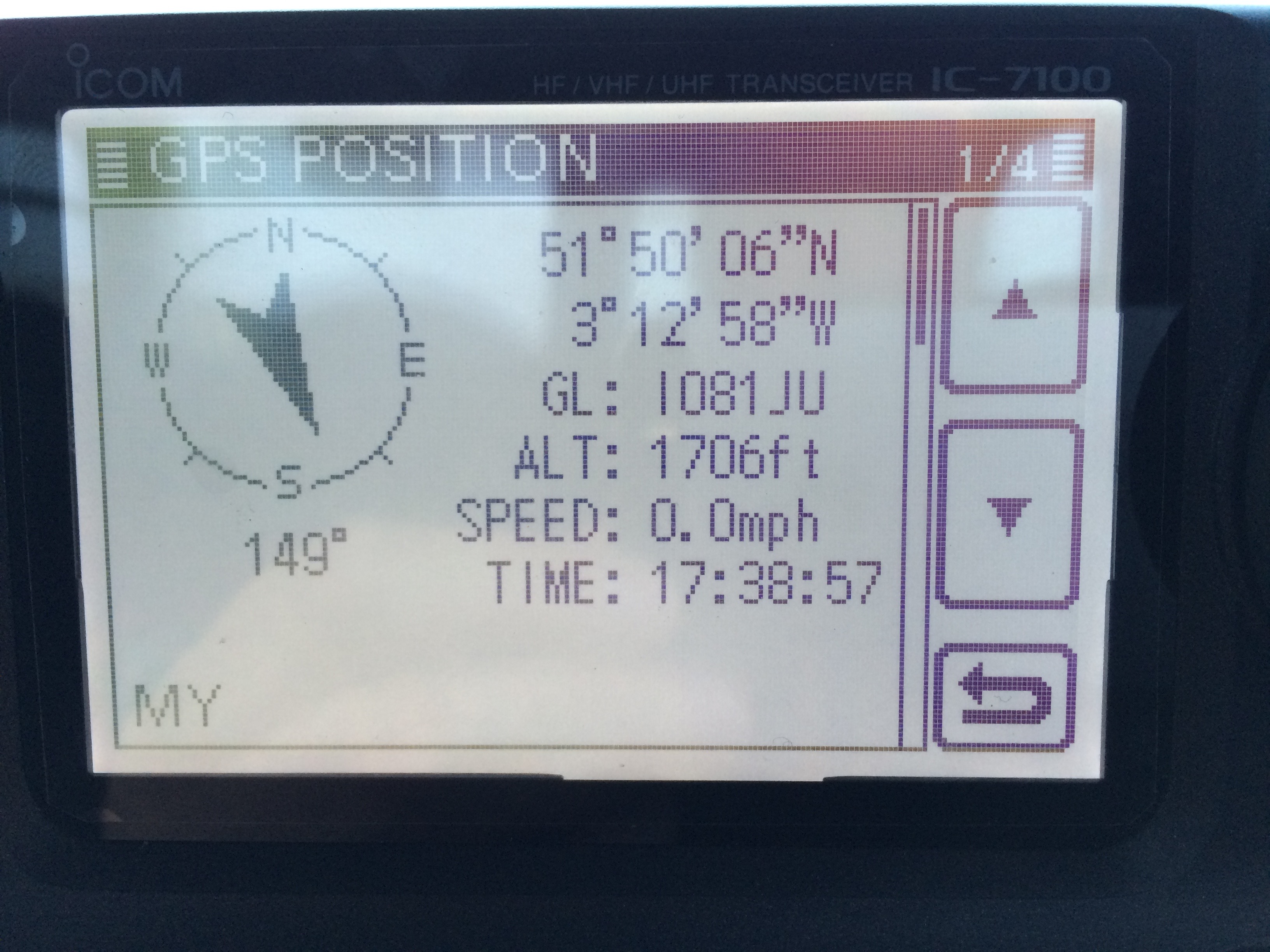 A number of contacts were made on 80 and 40m :
DG150ZRS
G0JMZ
M0GIB
G4PIJ
M3ZDZ
Also had a QSO on GB3CF, the Markfield Leicester repeater, and spoke to Gary (G3SBF). The repeater started off as a 5/9, but dropped to 5/5 after a short while. The QSO was by all accounts was fine from Gary's end.
I accessed a number of DSTAR repeaters just to get my aprs record stored.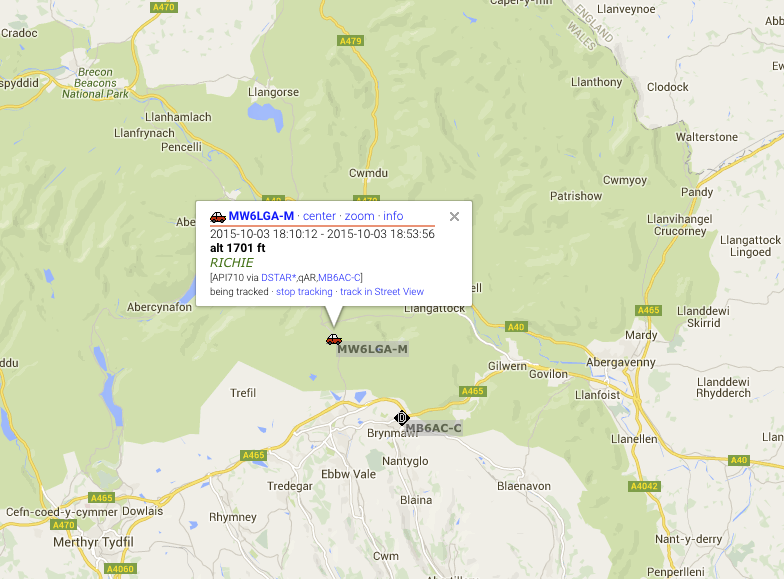 No QRM at this location on HF or 2m/70cms. Quite flat and open when you are up there, with lay-bys to park in. The road is rather busy though.
All in all a good trip out.
73