So, it was the evening of the last NARS 2m net in 2015. I headed to the highpoint in Catsash again, some 600+ft ASL. The Newport Amateur Radio Society net was due to start at 8pm on 145.375. I could hear other stations on frequency on the way, and when I arrived at the highpoint other stations were booming in 5/5-5/9+. I was running 50 watts, through a NR7900 diamond antenna, from a Kenwood TM-D710GE.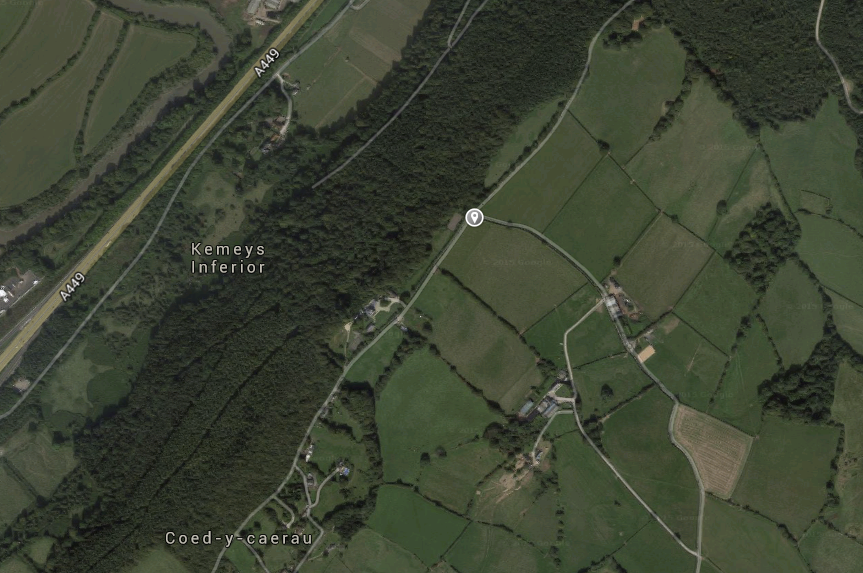 I made contact with G0IUE (Jon) on frequency, at around 7:55pm and we had a short QSO. I politely asked if he could instruct any NARS members arriving on frequency to QSY to 145.400. Jon was a good 5/9 from the Chippenham District Amateur Radio Society, and it transpired this was their yearly Christmas/New Year net.
We moved to 145.400 and were joined on frequency (in rough order of appearance) by :
2W0ODS – Dale – Dale was holding fort on 145.400 ready for the members to call in. His location Ridgway, Newport, and was a strong 5/9 with me, although I could move 12-20 inches in the Landrover, and he would drop to 3/1, amazing phasing conditions. When Dale headed to his mums at the end of the net he was still 5/9 with me.
MW0OPY – Doug – Doug was a great signal to me, even on 10w, 5/9 all the way from close to Bassaleg. I think he was using a beam, generally pointing East.
GW4SUE – Margaret – Margaret also a great signal on the old Yaesu 227 Memorizer at 10 watts. 5/9 throughout the evening without variation.
GW4BLE – Steve – Grandad Steve, or is it Grampy, Gramps, Grancha ? 🙂  Great signal from his station, 5/9 no issues what so ever. He noticed a reduction in current draw, so perhaps an swr issue related to water ingress perhaps?
GW3NWS – Ross – Ross was woken from a nap by a phone call from Doug. He tells us that Holby City sent him to sleep. Great to hear Ross on, and a booming signal from his antenna that touches the stars. 5/9 endstop.
GW4OGO – Steve – Steve arrived on air, and we should now call Ross, Ross Clarevoyant (clairvoyant), as he passed it over to OGO without knowing he wasn't on air. It so happened, that Steve had turned on that very moment. Spooky indeed !!! Strange goings on with signals from BLE to OGO on 2m, and perhaps a slight issue at both stations, who knows.
GW4TPG – Martin – Great to hear Martin on frequency. I had to move the truck a couple of feet to phase him in. He was 1/0, and then 5/3 within a few feet, so quite amazing. We had a quick qso to get us in each others log, but I had a fat finger moment, and half of my over went to another frequency…. eeek.
After the net ended around 9:30 or was it 9:40, I moved to the calling channel,  but no luck there. I then repeater hopped and put a call in through GB3DR (about 70 miles away, and an S9 signal) at around 9:50pm. G0JLA came back to me, Dennis, from Weymouth, on the south cost. We had a good natter for nearly 40-50 mins and were also joined by 2E0BWK/M, Kevin, from Peasdown, Bath, who was down from Harrogate visiting family.
I did a couple of tests with Dennis, and was able to get into GB3DR on 5 watts from the high point in Catsash, the audio his end not really much different. Unfortunately we couldn't achieve simplex.
The winds were starting to build as storm Frank approached, and I headed down to the home QTH around 10:45pm.
73