Took a quick trip up Twmbarlwm with Dale, to try out the new (to me, thanks Ken!) colinear x50 on the truck. Wow, it worked really well.  Just follow the track up to the car park, and carry on some 400yds, and it takes you to a slightly higher spot further on. See pic below…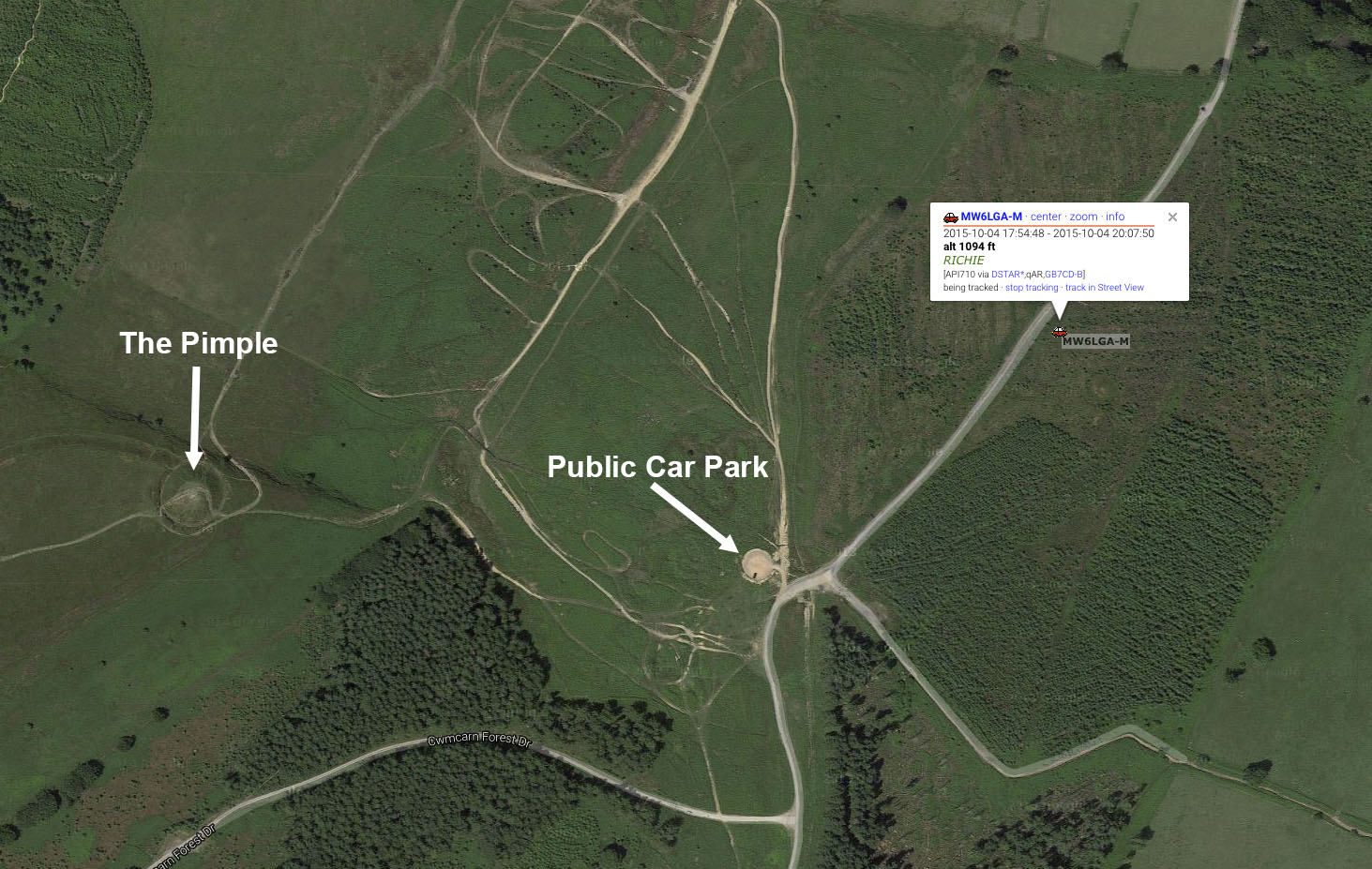 We worked the following stations and had some great QSO's :
G4TRA (Steve)
G4KVT (Jason)
G0IEZ (Paul)
M6HCC (Gary)
M0SPN (Steve)
G4NKT (Dave)
GW7RQM (Dave) via GB3RT
GW8CRH (Ian) via GB3RT
We put a number of calls out on 145.500 and had a number of stations come back to us. All extended qso's were on 145.375, no local QRM to report on 2m at least. An extensive visit will have to be made with HF and some more UHF/VHF workings !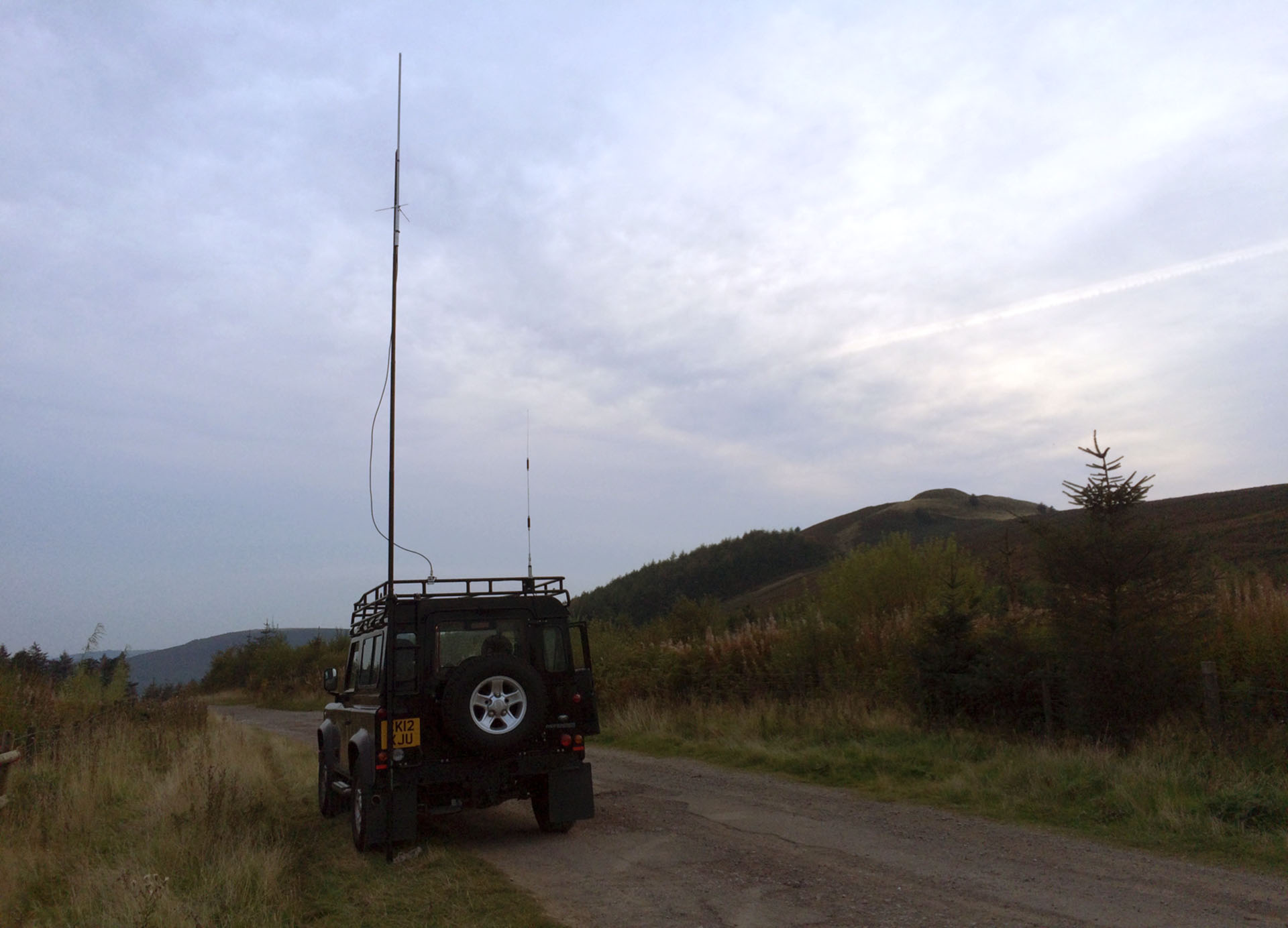 Great fun !
73